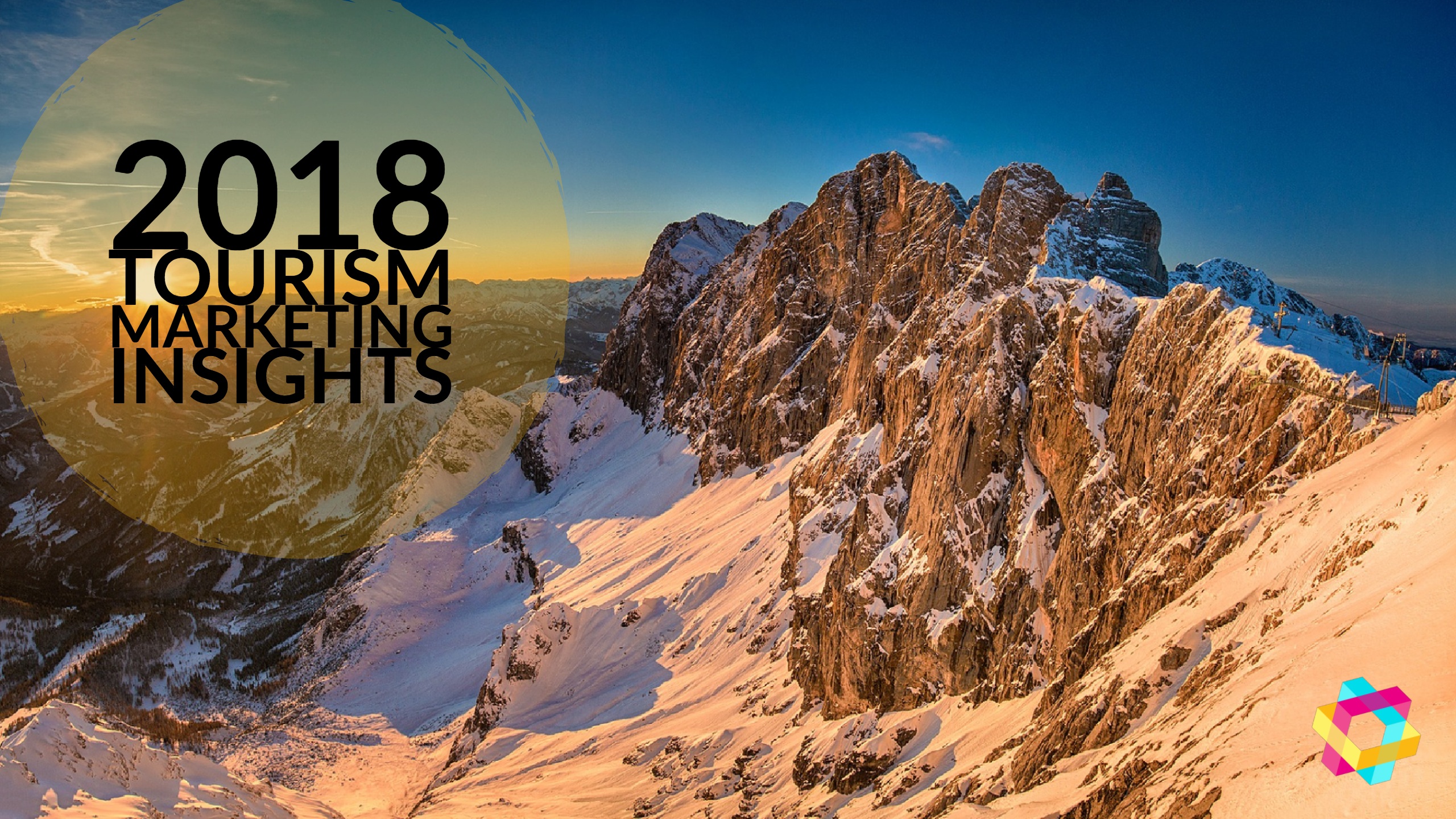 The new year symbolizes opportunity, renewal, and a fresh start for many. This time of year, that means we're assessing the digital landscape and helping clients seize the opportunities that arise from shifts in technology and consumer behavior. Below are a few things to know.
Social Media 
Prepare to delegate more budget to social media this year. The reasons:
Organic impression share will continue to decline as social media platforms want more brands to "pay to play". Paid media will be required for maintaining reach.
Social media is becoming increasingly more vital to reaching travelers at all points in the funnel, from building awareness to the decisions they make once they arrive. More sophisticated strategies, consistency and measurement will be necessary to obtaining reach, engagement and conversion.
Key Opportunities
There are increasingly more opportunities to reach and engage with travelers and more targeting opportunities on social media to reach your ideal traveler, than anywhere else.
In 2018, Instagram and Pinterest are key platforms for reaching travelers in a visually appealing way and a thoughtful approach to expanding your presence on these platforms will be needed in 2018. Establish appropriate KPIs for each individual channel, track and measure performance. And don't rule out Twitter just yet. Many are neglecting this channel, but it's still a great way to communicate WITH your audience and be active in conversations around travel & your destination.
Tip: The visuals you choose for these platforms is just as important as the message. Make sure you develop a strong visual asset strategy in conjunction with a messaging strategy, & build an asset library with beautiful, attention-catching imagery you can choose from when crafting your posts.
SEO 
The ever-changing world of SEO continues to be a point of frustration for many. Ranking is hard, and you need to play the long game with SEO. You'll also need to stay on top of the algorithm changes and adapt accordingly. SEO audits are recommended at least once per year, depending on the size of your site.  Often times an audit will uncover simple, actionable tactics for improving your rankings on search engines and give you some bigger, long-term goals to work towards. 
Key Opportunities
SERP features are continuing to rise. These are the knowledge graphs, featured snippets, top stories, shopping results you see in search results. They're driving traffic away from organic listings because they provide quick, relevant information for the search. There are many opportunities for you to get ranked on any number of these features, helping drive traffic to your site. You may also want to test out an influencer or affiliate strategy to reach an audience you don't normally reach organically. These tactics can also build quality backlinks to strategic website pages to help your rankings.
Email
Our inboxes are perpetually full, but that doesn't mean we should give up on email marketing. There's a few ways we can still stand out amongst the crowd.
Key Opportunities
Did you know that automated emails are 70.5% more likely to be opened? It's because your emails are giving subscribers the information they want, when they want it. If better results aren't enough, automation also saves you time and money. That's why our Tourism Engine™ clients are so happy! :)
There's so much valuable information we can collect from prospective travelers when they fill out a form, like date or season of potential travel, where they live (think drive market vs. fly market), and what activities they're interested in. Having this information allows us to speak with travelers in a much more personal way. When we understand how and when a person is traveling, we can speak to them in a much more personal way and serve them content that's valuable to their trip. And the ability to automate these personalized communications means more time for you to focus on other aspects of your business.
In addition to automation and personalization, you can leverage your email database to reach travelers on other channels too. Google AdWords Customer Match and Facebook Custom Audiences can fill the gaps and move customers further along the funnel when email can't. 
These are just three opportunities for you to ponder as you shape your marketing strategy for the next year. Call or email us anytime for more insight and to see how we can support your efforts in 2018.