How local businesses can tap into the tourism economy.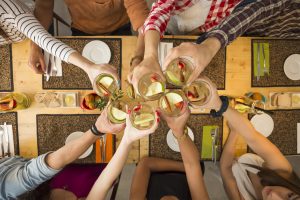 Not a DMO or typical tourist attraction? You can still position your business in front of tourists! A few tactics are below.
Strong presence on social
Tourists are using social media more and more to find dining options on their vacations. Instagram allows users to save posts now, so that process begins at the time of booking. Help them get stoked on your brand and anticipate their arrival by:
Curating strong brand imagery

Cultivate a following and get them to save your posts!

Professional images help immensely.

Consistent efforts

Coincides with blogging efforts

Push your blog content out on social, especially if your blog provides that "insider knowledge" travelers are looking for! Driving traffic to your blog will boost your SEO and if you have tracking installed properly, you can run retargeting campaigns on social or Google.
Programs with DMOs
Leads programs with Tourism Engine™

Email marketing/automated campaigns based on travel dates
Blogging
Start a blog that showcases your expertise in the local tourism scene

Leverage your blogging efforts by repurposing for social media and email marketing. Pushing your blog content out on social and email will drive traffic to the blog, helping gain visibility in search results. It's full circle!